Catalogue and magic properties of the stone -->rus
Dravite (yellow, chlorine or brown Tourmaline)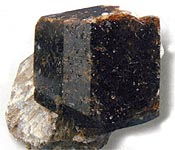 Description characteristic of the mineral.
Dravite (brown Tourmaline) is the yellow, chlorine or brown variety of tourmaline. Formula: NaMg3Al6B3Si6027(0H) 3(0H,F). Hardness Mohs: 7,0-7,5. Closeness: 3,2 g/sm apt. A mineral is adopted at the place of his find - on the river to Drave in Austria. It is appropriate to remind that the term of Tourmaline is used for denotation of whole class of similar minerals which at more intent consideration come forward as independent educations. There are unmixed isomorphous rows of tourmaline: Schorl- Dravite, Schorl-Elbaite-tsilizite and Schorl-burgerite.
In this row of tourmalines is and Dravite (brown Tourmaline), which a few less known and popular at the market of precious and gemstones stone as compared to the tourmaline relatives. Nevertheless the crystals of Dravite one's own way are beautiful; among them there are large enough copies. Dravity obtain mainly in Africa, and also in Brazil, Nepal, Australia, on territory of Sri Lanka and CIS.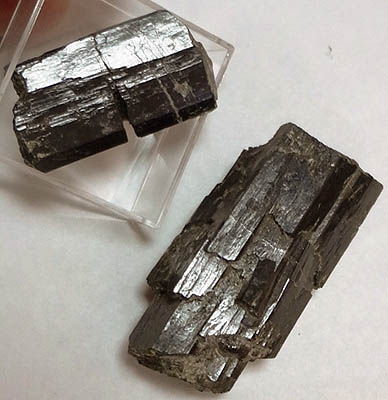 Dravite (Tourmaline). Emerald mines, Sr. Ural, Russia. Photo: © A.A. Evseev.
Magic properties of stone.
The connoisseurs of mystic properties of stone consider that, if to take yellowish-green Dravite (brown Tourmaline) in a left arm (left-handed persons must take in right), soon there will be feeling of concentration of internal energy. Trust that Dravite (brown Tourmaline) protects a proprietor from influence of extraneous negative karma. There is opinion, that Dravite (brown Tourmaline) is instrumental in establishment of power balance between different chakras. Window gardening lovers noticed, that piece of Dravite, fixed on the surface of soil in a pot, allegedly accelerates growth of plant.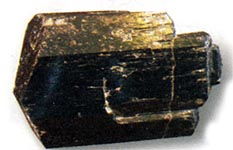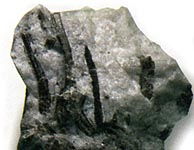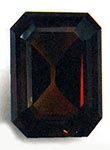 Poisonous and radioactive risky hazardous cargo stone and minerals
** - are poisonous stone and minerals (mandatory verification is in the chemical analysis laboratory + on toxicity)
** - are radioactive stone and minerals (mandatory verification on a regular dosimeter + prohibition on the opened sales in the case of radio-activity over 24 milliroentgens / hour + additional measures of protection of people)
All of rare stone are subject obligatory verification on a regular dosimeter on the possible level of radiation and in a chemical laboratory on absence default of poisonous and evaporating components, dangerous for a human people and environment nature
Free download article Very dangerous and potentially dangerous stone and minerals are in Medical stone therapeutics, with pictures, 2010 year, format of PDF, 2.80 Mb (Presentation from scientific of author K.305 of pictures of very dangerous and potentially dangerous natural stone and minerals which on a bad motive or criminal indifference can be illegally used in criminal and "underground" "Medical stone therapeutics"). Rus langv.
A catalogue of stone is all of stone in alphabetical order